As travel opens up again, it's wonderful to see that life is slowly getting back to some sort of normality. But there remains total confusion around Covid travel testing – it seems that the rules change on a daily basis, and then you have different rules for vaccinated, unvaccinated, children, and devolved nations.
But do you understand the latest regulations…and is there decent rationale behind them?
First off, it's important to understand the difference between PCR lab-based tests and rapid antigen (lateral flow) tests. Both have their merits and limitations, but they provide different information, and can't be directly compared in terms of accuracy or value.
WHAT ARE PCR TESTS?
These lab tests measure genetic material from the virus.
As such they require samples to be processed in a lab, so costs are greater. It also adds a time delay, meaning that, by the time you get your result, it is no longer as valid as a day or two may have elapsed since you tested, and you could now be positive.
They are more sensitive than lateral flow tests, for sure, so are useful in detecting low viral loads in people who may be developing infection. That's of value before going to hospital for major surgery for example. But a low viral load probably means you aren't infectious to others, so a PCR just before getting on a plane or attending an event may not be relevant. What's more, the viral load may be low because you are recovering from infection and beyond the infectious stages. In fact, PCRs can stay positive for 90 days after infection which has led to people being inappropriately denied travel or allowed back to work, with all of the cost and inconvenience that entails.
PCR tests can be performed at home….but no supervision is required. Who has actually taken the swab that has been returned to the lab and how well was it performed? We don't know. We do know that the sampling technique is vital to achieve an accurate result.
Thanks to its use of PCR tests, the UK has been at the forefront of detecting variants through genomic sequencing, but they have been the source of a lot of public disquiet, due to exorbitant costs levied by some companies. Driving down the cost with competition and government pressure has helped – but too much cost pressure could allow poor quality processing to slip through, as seen from some PCR testing facilities recently.
WHAT ARE RAPID ANTIGEN (LATERAL FLOW) TESTS?
Named after the fact that they detect antigens, such as proteins, on the surface of the virus, as well as the way the sample flows along the cartridge channel to react with the detection line, rapid antigen tests have become part of our life for us in hospital, for schoolchildren and for travellers. They are cheap, quick and require few resources. But they have raised concerns about accuracy. In fact, a lot of research has shown that good quality tests (e.g those that have passed rigorous testing at Porton Down) have an accuracy of around 95%.
Correctly performed, these tests are incredibly valuable. Yes, they are less sensitive than PCRs at detecting low viral load (which we have already determined may be irrelevant) – but they are very sensitive at picking up those who have sufficient virus to be contagious to others. You must remember that up to 30% can be asymptomatic and will be unaware they are infectious. So, when you are getting on a plane or heading to a concert, or going to visit Granny, a lateral flow test taken just beforehand is what you need.
However, that's only if they have been done properly. If performed, unsupervised, by the general public with written or video instruction, accuracy may be as low as 50%. It's not just poor sampling that's the issue – and our experience is that plenty of people just wave the swab in the general direction of their nose rather than take a thorough sample! It's also the fact that poor processing of the sample can provide an inaccurate result and the results can easily be cheated – just putting the buffer on the test strip will produce a negative result with the control line meaning the test is supposedly valid! Even school kids have worked out that juice can be used to manipulate results!
A positive lateral flow test result is pretty much guaranteed to be positive. A negative result may mean viral load is below detection levels. So, if you want to be 100% sure or if you have symptoms, a repeat test a day later or a PCR if relevant, can be considered.
TRAVEL TESTING REQUIREMENTS – THE RATIONALE
PRE-DEPARTURE TESTS / FIT-TO-FLY TESTS
Aiming to reduce spread of infection on planes or into destination countries, these were widespread initially. Initially they were PCR tests, often at hugely elevated prices, but, for given reasons, many countries moved to cheaper and more relevant lateral flow tests.
As vaccination levels rise, the risk of serious infection is reducing and so many countries, including the UK, have scrapped the need for these tests in vaccinated individuals. Does that make sense? Yes, to some degree. However, as antibody levels decline after prior vaccination, we are seeing an increase in cases in those double vaccinated, some severe, even in otherwise relatively fit people. And we don't yet know enough about immunity after Covid to be confident, especially if new variants emerge.
More of a concern, however, is the risk of spreading Covid to less well vaccinated nations. Some poorer countries, who rely on tourism for income, have waived test requirements in a 'bidding war' against other holiday destinations to attract the wallets of travellers. This has been at their expense – we have seen Covid numbers surge in such places. Fine for travellers who can move to another destination which may have better health infrastructure – less good for the country in question and its people. Worryingly, increasing numbers anywhere, will raise the risk of new variants emerging, to the detriment of all of us.
The US has taken a cautious and sensible stance as it re-opens, insisting on tests (or proof of recent Covid) before entry, even in vaccinated individuals. Testing to enter the US can't be done by a quick photo-upload of a rapid antigen test performed on the dog, as seems to be increasingly common in the UK, to the frustration of those like us who believe in scientific rigour! No, these tests have to be performed under full supervision of the sampling and the processing – to the point of getting a result, either online or face to face. It's the only way of ensuring they are accurate.
So good or bad? Reducing the cost of travel by scrapping pre-departure tests is clearly great for any traveller, and for helping our travel industry which has been badly knocked. But keep a thought on the ethics – a well performed travel test at home to ensure you aren't taking Covid abroad with you, shows respect for your destination, especially if vaccination rates are poor. And we should have a low threshold for re-introducing cheap, but well-supervised pre-departure tests if any increasing concern, as a bit of money spent now will ensure we can keep travelling for the long-term.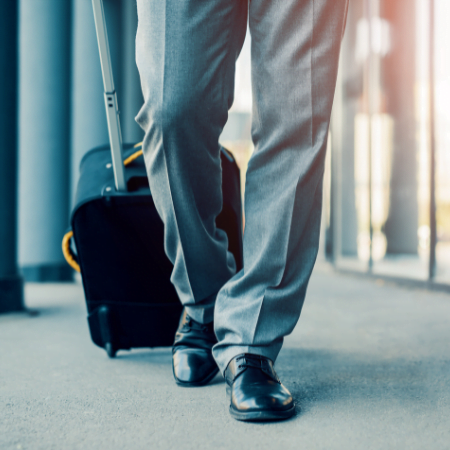 DAY 2 RAPID ANTIGEN / LATERAL FLOW TESTS
The rationale for these day 0-2 post arrival tests is to identify cases of Covid being brought into the UK – and to look for variants. Absolutely right idea….but shocking implementation.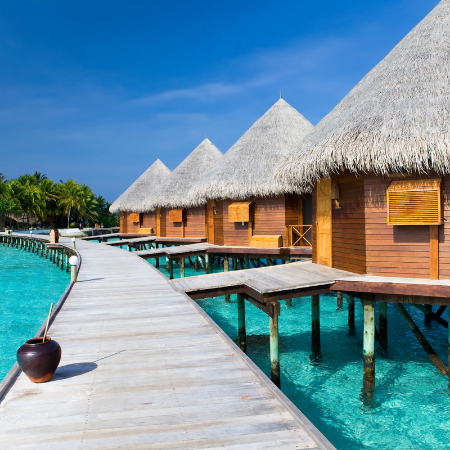 Initially PCR based – these allow genomic sequencing for variants as detailed – they were again very expensive and services were overwhelmed. So many people never received or performed their day 2 test (which again, could be done at home on anyone who wasn't necessarily the traveller) and they were rarely followed up by government.
As numbers were falling, the vast majority of people were being forced to buy these expensive tests, for no good reason – only a handful were testing positive.
It made sense, therefore, to use cheaper rapid antigen, lateral flow tests to pick out the positive case and then provide them with a free PCR test for genomic sequencing. Again, right idea but the woeful regulations have made this a huge step backwards for a nation that was leading the way in accurate data collection.
The government has elected to allow self-test, without supervision, and a simple photo upload of a result, as the basis on which to pick up these potential variants that could be introduced from all over the world. Rather than relying on the companies who had tested for a year and achieved specialist COVID testing accreditation with UKAS, (there were a significant number that had), they ignored this quality standard and allowed free entry for any new provider, with no experience, insurance or proof of any quality process. The companies allowed to perform this testing now, may have minimal experience and no completed accreditation. As a result, you can upload a photo of test cartridge without performing a sample at all – just put the buffer on, register as Mickey Mouse, make up a unique reference number and get an approval email!
The government is relying on personal responsibility – admirable, for sure and most will conform. But, with the best will in the world, with only 50% or so of unsupervised tests being accurate, that's a few variants that can slip in unnoticed. As doctors, with quality standards a vital part of our everyday work, this raises significant questions.
If something is worth doing, surely, it's worth doing well.
So, please let's have some governance here. Doing a bad job of testing now, leaves us vulnerable for the future. We need proper regulation and oversight of a rational testing strategy, with cost control to ensure that properly accredited companies can perform high quality testing, without over-charging. That then means we can all enjoy travel with confidence that it will continue for the coming months.